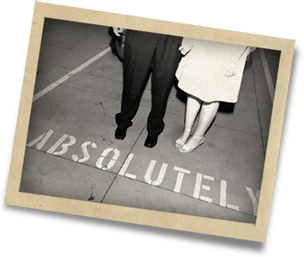 Four years ago I was newly engaged and struggled to find the perfect invitation. I was looking for something that reflected our couple style, something that would excite my guests and something that was high quality. I wanted to be different. That's when Hello Dahlia was born. I decided to make my own invitations and have not looked back.
What makes Hello Dahlia so different?
I use a combination of high quality imported papers, double satin ribbon, vintage materials, unconventional supplies like, birch, twine, twigs, fabric and rope. I have a keen design eye and use my fine art education to create interesting color combinations that are quirky and fun.
I love having the opportunity to now help other brides create their dream invite for their big day. It's important to me to produce the highest quality product I can and I treat every invite with the same love and care that I treated my own.
I am up for any challenge and so grateful for every client I get to help.




"My invitations turned out exactly as I wanted them! Julie did an excellent job and was always timely and professional!"
J.S.- Capay, CA

"I couldn't have asked for better service. I got exactly what I was looking for. Very professional looking and quick service. LOVE THEM!"
M.P.- Coraopolis, PA

"These invitations came out absolutely gorgeous. Julie is very creative and talented, and she created something that was very unique and that fit perfectly with the theme for our wedding. I am so glad that I purchased my invitations from her and I will certainly be recommending her to my friends and family. Thank you!"
T.G.- Rehoboth, MA

"Awesome... thank you so much for getting these done so quickly. They are beautiful!!"
S.O.- Troy, NY